Increased competition, slower growth, and other market forces may combine to expose weaknesses in otherwise successful breweries. Make corrections early to avoid falling victim to craft beer. According to the Craft Beer Association, the number one reason breweries fail is a lack of funding. When deciding to start your own beer business, managing your brewery startup costs is critical to your success. Craft brewery costs are increasing , from brewery equipment to construction fees, licenses, and insurance.
Lack of business expertise
Many brewery owners get into the beer brewing industry because they enjoy drinking and brewing beer. But running a successful brewery requires strategic planning, financial tracking, and practical business skills—especially during challenging economic times. Managing a brewery without following good business practices can lead to lost profits, budget misalignment, and even failure for some.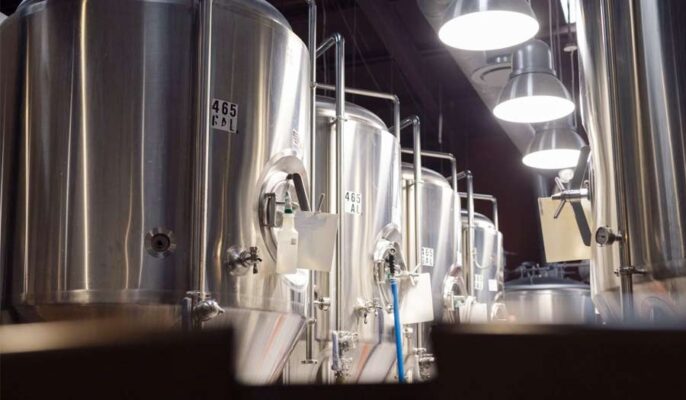 Growth slows, competition intensifies
New microbrewery openings hit recent highs at the height of industry growth. The biggest jump in new microbreweries opened between 2013 and 2014, when more than 300 microbreweries opened nationwide, according to the Brewers Association. As craft beer's double-digit annual growth rates have eased in recent years, the number of new breweries opening has also slowed , but is still hovering below 600 per year.
As the process environment matures and changes, it can be a real stress test for breweries that are undercapitalized, overextended, or don't have the infrastructure and resources to adapt.
Breweries run out of cash
Cash is the fuel that keeps a business running. When the cash runs out, the brewery is doomed. So how do you avoid running out of cash? First, focus on 5 cash flow drivers.
Accounts receivable
Inventory
Accounts payable
Capital expenditure
Operating results (profit)
Some breweries expand
No one can control the craft beer situation on a macro level, but brewery owners can organize their brewery operations and make the right decisions to help maximize their success and be able to make effective decisions when needed change. Every brewery is unique, but there are several common potential problems to consider: borrowing too much money or overextending investor equity, brewery expansion too , beer quality issues, poor management. Brewery owners need to allow a lot of wiggle room to deal with the unexpected.
When a smaller brewery operates on razor-thin margins and invests the profits in growth and expansion, there's usually no room for mistakes or surprises. If you plan to spend a significant part of your brewery's capital, such as purchasing new equipment (such as a canning line) to increase production and expand distribution, then you need to test the matter and explore the feasibility of the project. If the evaluation of the expansion project is workable, then congratulations on gaining more competitiveness. If the expansion project gets bad reviews, it might as well be to abandon the idea.
Lack of brand and recognition
A solid brand voice and strong brand recognition also play a very important role in the success of a new beer business. Your brewery start-up costs may fit well with your goals and plans, but you also need craft beer enthusiasts to be interested in your brewpub and buy your products many times. This is a very important aspect.
In a differentiated market, breweries and markets cannot be judged on good or bad grounds. It's becoming important for breweries to invest time, thought and energy into the brands they are building. As a brewery owner, you need to have a deep understanding of your brewery's brand values and mission, which will set you apart from other new brewery businesses and put you ahead of the curve.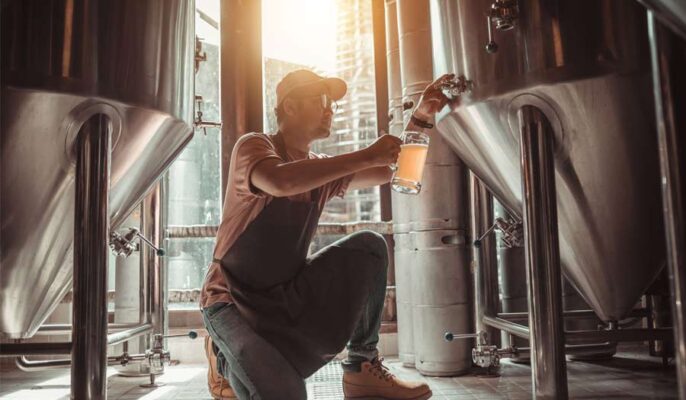 Room for accidents
No one can control what happens with craft beer on a macro level, but brewery owners can organize their operations and make decisions to help maximize success and be able to make adjustments when needed. Smaller breweries, for example, operate on razor-thin margins while reinvesting profits in growth and expansion, often with no room for error or for unexpected circumstances (such as when a landlord decides to raise rent).
No business plan
No business plan means no organization. No organization can lead to a complete lack of control over projects without more project budgets to build your business. Failure to fund the start-up of your entire brewery will halt production and hinder your new business. The craft beer industry is capital-intensive. A detailed business plan will help you plan for your brewery start-up costs and align your expectations for your brewery with what you can afford.